About Joseph Eliezer
RTC, MTC, RCS
Joseph Eliezer provides warm and gentle counselling support to people living in the Vancouver BC area.
With over 14 years of experience, Joseph helps adult individuals transform
chaos into stability

confusion into clarity

depression into joy    

suffering into peace of mind
Joseph Eliezer is the only member of the ACCT who holds the Guest Member status with the Canadian Psychoanalytic Society - Western Branch, and he is the author of the well received book Simply Spirit: A Personal Guide to Spiritual Clarity, One Insight at a Time.
For more information, call Joseph today at (604) 739-3010. Online sessions are also available.
Qualifications
RTC
MTC
RCS
Specialties
Substance Addiction (Drug/Alcohol)
Computer / Internet Addiction
Porn Addiction
Sex Addiction
Food Addiction
Gambling Addiction
Lying addiction
Divorce
Living with Disabilities / Medical Conditions
Men's Issues
Women's Issues
Sexuality
Co-Dependency
Communication
Adultery/Infidelity
Love/Sexual Intimacy
Dating
Separation
Anxiety
Anger Management
Panic
Personality Issues
Fears / Phobias
Self-Esteem
Trust Issues
Stress Management
Self-Harm
Control Issues
Boundaries
OCD / Impulse Control
Depression
Somatic Experiencing
Spiritual Inquiry
Essential Maturation of the Soul (psychological & spiritual growth)
Abuse by spiritual guide or leader
Spirituality (General) Counselling
Meditative
Jewish
Christian Counselling
Mindfulness & Presence
Grief and Loss
Divorce
Couple to Single or Single to Couple Life
Sudden Loss
Job Loss
Retirement
Midlife Transition
Transitions Counselling
Abortion / Post Abortion
Separation
Child Abuse
Abandonment
Neglect
Emotional Abuse
Molestation Survivor Issues
Rape / Incest Survivor Issues
Elder Abuse
PTSD
Types of Therapy Offered
Person - Centered (Rogerian)
Object Relations
Narrative Therapy
Reality Therapy
Integrative
Mindfulness
Solution Focused Brief Therapy
Spiritual Therapy
Social Learning / Modeling Therapy
Interpersonal Psychotherapy
Christian Therapy
Transpersonal
Short Term
Long Term
Cognitive Behavioral Therapy
Existential Therapy
Types of Clients Seen
| | | |
| --- | --- | --- |
| Men | Women | Seniors |
| Adults | All Ages | LGBTQ2T |
Treatment Approach :
Joseph Eliezer specializes in process-oriented psychodynamic psychotherapy, which looks to explore the reasons behind your unwanted thoughts, emotions and behaviours.    
As you work with Joseph, you will experience a lessoning of inner-tension, greater ease and self understanding, increased clarity, and the freedom to make more life-affirming decisions.
The ability to live your life more authenticity, to face and withstand challenges as they occur, and to experience deeper intimacy in your relationships with self and others are some of the many hallmarks of successful therapy.   
Call Joseph at (604) 739-3010 today to see if his service is right for you.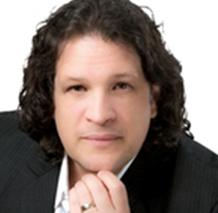 Joseph Eliezer , RTC, MTC, RCS

RTC, MTC, RCS
Company Name

Joseph Eliezer Counselling and Psychotherapy

Address:

# 28 - 1089 West Broadway
Vancouver, BC
V6H 1E5

Email:

Website:

Phone:

604-739-3010