About Shelley Klammer
RTC, MTC, RCS
Emotion Focused Therapy We all suffer with emotional pain to some degree. I compassionately support people to feel better emotionally, discover the roots of life's troubling dilemmas, handle life crises with fresh inspiration, and find new life purpose and meaning.
​
Emotion-focused therapy offers the practices of mindful somatic attention, self-loving ways to process emotional pain, inspiring goal setting, and innovative self-expression and creative wellness practices, as well as inspiring tools for cognitive and emotional re-patterning. 
Unlike cognitive-behavioural therapy, which provides effective short-term coping skills, emotion focused therapy is a relational process that supports you to accept, express, regulate, make sense of, and transform your emotions.
I offer compassionate one-to-one talk therapy by phone and Skype worldwide and locally in my therapy office in Nelson BC that will help you get to the truth of what is blocking you from living a happy, successful and meaningful life.
I also welcome you to visit my teaching portal at Expressive Art Workshops and my therapy website at shelleyklammer.com to learn more about my offerings.
Supervision: I also offer supervision for new counsellors. As a Counselling Supervisor I specialize in supporting new counsellors to discover, refine and prosper their authentic offering when first setting up a private practice. 
Qualifications
RTC
MTC
RCS
Specialties
| | | |
| --- | --- | --- |
| Career Development or Change | Professional Burnout | Workplace Conflict |
| Spiritual Inquiry | Essential Maturation of the Soul (psychological & spiritual growth) | Meditative |
| Mindfulness & Presence | Grief and Loss | Job Loss |
| Midlife Transition | Transitions Counselling | Abortion / Post Abortion |
| Child Abuse | Abandonment | Neglect |
| Emotional Abuse | Molestation Survivor Issues | Rape / Incest Survivor Issues |
| Elder Abuse | Domestic Violence | PTSD |
Types of Therapy Offered
| | | |
| --- | --- | --- |
| Expressive Arts Therapy | Person - Centered (Rogerian) | Narrative Therapy |
| Jungian Psychoanalysis | Integrative | Mindfulness |
| Systems Theory | Spiritual Therapy | Transpersonal |
| Art Therapy | Gestalt Therapy | Family Systems Therapy |
Types of Clients Seen
| | | |
| --- | --- | --- |
| Men | Women | Young Adults/Teens |
| Children | Adults | LGBTQ2T |
Treatment Approach :
Emotional pain always indicates that something within needs to be seen and heard in a new way. Art and narrative psychotherapy opens up a window of possibility that is larger than the limitations of your emotional pain. Session work takes into account everything that is happening in your current life, art, dreams, relationships, as well as your darker thoughts, emotional struggles, and repeating life patterns so that you can make conscious choices about how to best move forward in your life in a more joyful way.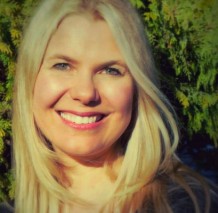 Shelley Klammer

RTC, MTC, RCS
Address:

#7 - 373 Baker Street, Nelson BC

Email:

Website:

Phone:

778-323-6180
Connect on LinkedIn